Enabling multi-cloud management (Azure - AWS - RHOS or IBM Cloud), one interface for all
COVID-19: many events have been canceled or postponed, please check with the organizer the event status.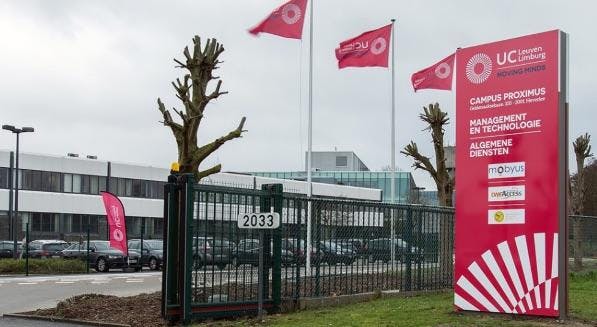 Image from eventbrite.com
---
Enterprises are deploying multiple Kubernetes clusters to address their specific needs. Some are deploying clusters across public and private clouds, and some are deploying clusters across regions, and some are deploying clusters to support development and test needs.
As organizations deploy more clusters, new challenges are introduced :
⁃ Visibility : With numerous clusters on more than one cloud from more than one provider, you need a clear view into exactly what's running where.
⁃ Security and governance : You need to set consistent security policies across environments and manage workloads based on compliance or capacity.
⁃ Automation : To deploy applications across environments, you need automation, including backup and disaster recovery options and the ability to move workloads.
In this session, we will explore how IBM Multicloud Manager addresses all the above challenges. It provides user visibility, application-centric management (policy, deployments, health, operations), and policy-based compliance across clouds and clusters. With IBM Multicloud Manager, you have control of your Kubernetes clusters. You can ensure that your clusters are secure, operating efficiently, and delivering the service levels that applications expect.
Agenda:
- 18:00 - 18:30: Welcome attendees
- 18:30 - 20:00: Presentation/Demo
- 20:00 - 21:00: Networking - Drinks/bites
Speakers:
- Abdoul Gadiri Diallo and Luc Rotsaert - IBM
As we have changed the content of this meetup slightly to give you the opportunity to experience hands-on how multi-cloud management works, attendees are requested to bring their laptop with them to attend the hands-on exercise. To be able to access IBM Cloud you also need an IBM user id. The steps to do this (free of charge) are the following:
1. Go to https://158.85.210.143/webapp/saml/login.
2. Click Create an IBMid link. The My IBM registration form displays.
3.Enter your IBM ID.
4. Enter a Password.
5. Verify password, enter it a second time.
6. Enter a security question.
7. Enter the answer to the security question
8. Enter your Email address.
9. Select the Country/region you live in.
10. Click Continue. Page 2 of the My IBM registration form displays.
11. Enter your personal information:
Some optional information can be entered.
12. Review the information about email and communications. Check the
boxes if appropriate.
13. Click Submit. Thank you message displays.
87 Views - 23/10/2019 Last update
---
Are you an event organizer?
Create events for free. They will be immediately recommended to interested users.
Create event
---
---
Event from
eventbrite.com
---
---
Are you an event organizer?
Create events for free. They will be immediately recommended to interested users.
Create event
Leuven

›