I.T. Works DataVault Modeling Certification CDVDM Antwerp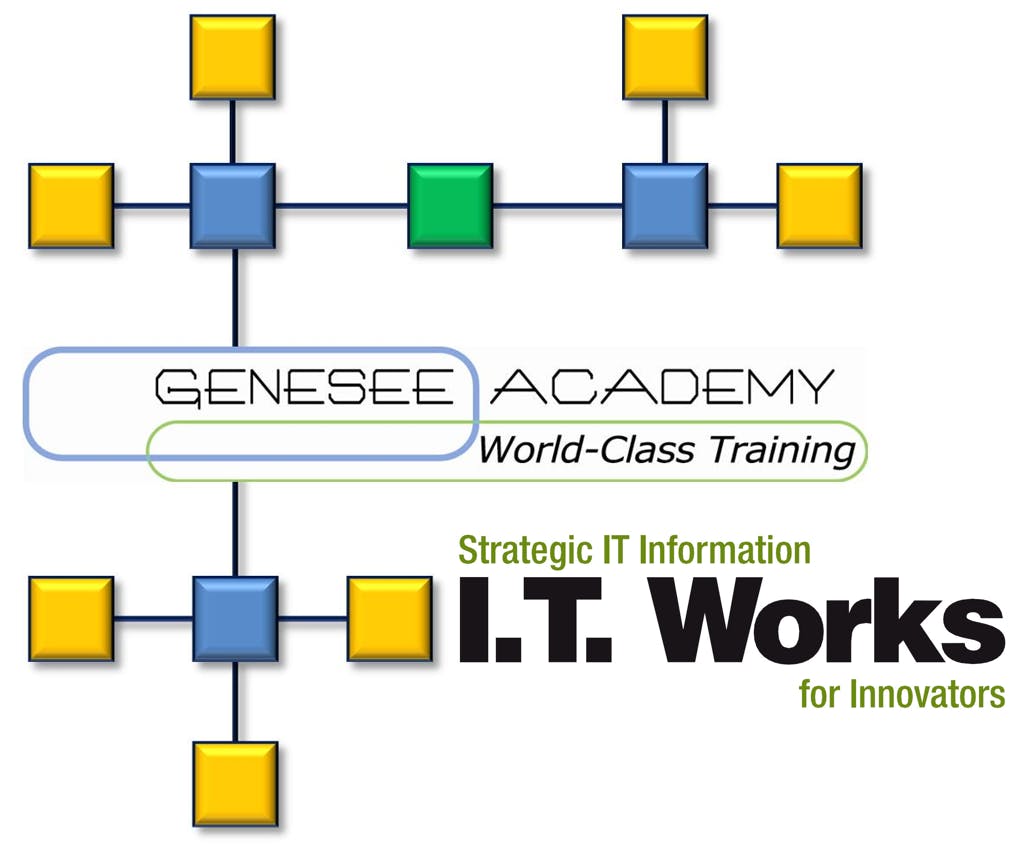 Image from eventbrite.com
From Wed 17 October 2018 to Fri 19 October 2018
From Wednesday 17 October 2018 to Friday 19 October 2018
---
What This Course Delivers
This course is delivered using a hybrid technique including three (3) days in the classroom working including lectures and interactive group lab work. Plus two (2) weeks of online on-demand video lectures and labs delivered on DataVaultAcademy.com. All course materials, labs, exercises, and online lessons are included in the course registration.
Click Register Now above to secure your seat. Upon registration you will receive a confirmation email. Then 2 weeks before the first day of class, you will receive an email with your login credentials for the online on-demand lessons. These lessons will be available 24 hours a day for 2 weeks. There are over 60 video based lectures and a detailed lab to get you introduced and to help you prepare for the course. The 3 day certification classroom portion starts off with a Data Vault Review, which refreshes the basic concepts behind the Data Vault. Students are expected to interact with the instructor during this review. The review is followed by a Case-Study workshop where students will be divided up in teams. Each team will be responsible for building a different piece of the Data Vault Model - answering business questions, identifying assumptions, and drawing a Data Vault Model. This is the bulk of this class consisting of a total of 8 hours of learning time. At the end of which, the students will either hand-in their work or be asked to present to the rest of the class on their findings. The class then completes with a small prep-time for testing, and the administration of the Data Vault certification test.
Upon arrival at the class, Students are to have a *working knowledge* of Data Vault practices, principles, and standards.
Targetted Audience
Data Modeler, Data Architect, Business Analyst, B.I. Analyst, ETL Designer, Systems Architect, Business Sponsor, IT Executives, Project Managers, B.I. Architects, Report designers, Database Architects
Course Duration:
This course is 3 days in length with the certification exam on the 3rd day * PLUS * 2 weeks of online on-demand lessons.
Class Delivery:
Classroom Lecture, Presentations, Discussions, Exercises, Labs and online Lessons.
Lab Work:
We provide case-studies for the teams to utilize in the hands-on lab work.
See the complete course description here.
Certification:
The test is written in English, we do not grade on grammar or spelling constructs – only on ideas and concepts. Two and a half hours are allowed for this test.
Turnaround time: expect the results of the certification test to be available 3 to 4 weeks after the class has been taken. We will notify each individual by e-mail, therefore the student must provide a working e-mail address upon registration for this course.
The instructor:
Remco Broekmans
Remco Broekmans- educator, trainer, and advisor. Remco is working on Business Intelligence and Enterprise Data Warehousing (EDW) with a focus on modeling and architecture including Ensemble and Data Vault modeling. He works internationally in Europe and is based in the Netherlands.
He had worked for several consulting companies in the Netherlands as a consultant in business intelligence from reporting, ETL, and modeling before starting his own companies, Coarem and BI Academy. The last 15 years Remco has taught different classes on business intelligence and data warehousing. Since 2006 Remco is closely involved with the Data Vault classes from Genesee Academy and authorized trainer from Genesee Academy since 2014.
Frequently Asked Questions:
Q: Who is the targeted customer?
A: Business analysts, ETL (Extract, Transform, Load) developers whose responsibility may be to design a company's data storage system as well as Data modelers and architects.
Q: What business problem does this course material help resolve?
A: Companies have had issues with the ability to make changes to current data structures without interruption of data integrity and how data is retrieved, or data ingest/digest. The data vault principles are specifically well suited for data integration and historization. When applied to data warehousing programs data vault modeling can provide the organization with some very compelling benefits. These include agility, auditability, adaptability, alignment with the business, and support for operational data warehousing
Initiatives expeditiously. Finally, security is a big concern for all companies and this modelling technique allows data components to be managed individually to prevent full data retrieval.
Q: Now that I've been trained, how do I implement?
A: A technical member of the Genesee Academy can review implementation steps and technical requirements.
Q: What kind of support is offered once I implement the Data Modeling technique?
A: A technical member of the Genesee Academy will provide support as long as you have the Data Vault solution.
Q: What does the training course offer me that I cannot obtain by just reading the book?
A: People attending the course are modeling themselves all three days in class with other students and instructors in order to learn from others and apply what has been taught. Students then take a 3 hour exam with a modelling case.
Q: What will one achieve after visiting this training? What's the added value?
A: After successful completion of the training, one should be able to start modeling an agile data warehouse.
1180 Views - 20/10/2018 Last update
trade shows
business
courses
workshop
culture
art
education
sports
model building
Antwerp
Antwerp, Flanders, Belgium
---
Are you an event organizer?
Create events for free. They will be immediately recommended to interested users.
Create event
Nearby hotels and apartments
Antwerp, Flanders, Belgium
---
---
Antwerp
Antwerp, Flanders, Belgium
Event from
eventbrite.com
---
---
Are you an event organizer?
Create events for free. They will be immediately recommended to interested users.
Create event